Why do you need to change your Gmail password?
This is the right decision to change the password. Sometimes we keep easy passwords in a hurry or you can change the password for security reasons or for any reason, in this post we have expressed an easy way to change your Gmail password.
There are many ways to change the password. But we try to find the best way so that someone who can understand all without any problem.
Where do you get the option to change the Gmail password?
Some methods have a problem status or a different option because that method doesn't work if you use another device. For example, you can find the security code by mobile setting, but some mobile doesn't have a Google security option, so there are a lot of issues. That's why in this post we have found such a way that you can easily change your Gmail password from any device.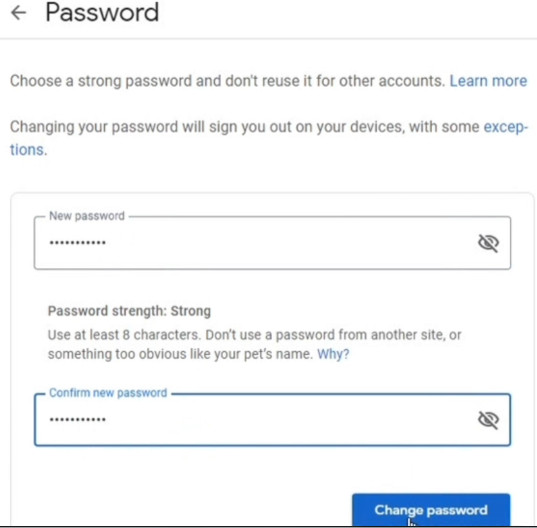 To know, let me tell you that changing the password of the Gmail account is similar to the 8-digit backup code.
We'll use the same method used to find the 8-digit-backup code.
You can change the password in the same way on any device, whether your computer or mobile device is used in the same way.
Let us come to the point without wasting any time.
So let's start changing your Gmail password.
How to change Gmail Password?
Step -1
If you are not logged in to your Google Account, please log in first.
You have to log in to your Google account because here we are talking about changing Gmail Password doesn't forget password if you don't remember the password then watch the other video or stay tuned.
To login, open the Chrome browser. You can try the same method on a phone, tablet or on any device.
Step-2
Search google.com/account in Google, or you can access the login by clicking any Gmail login link where login is written. Here you click on "Go to Google Account".
Now, you are logged in to your Google Account.
Step-3
You will get to see Google's login page as mentioned in the screenshot below. Where you enter the email address, the account of which you want to change the password. Afterward, click "Next".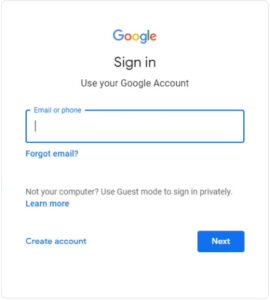 Step-4
Here, you can see the 'manage your Google account' option.
Just tap on manage, 'manage your Google account'.
Step-5
At the top, go to the Personal info section.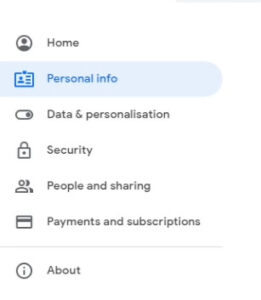 Step-6
Scroll down and you see under the basic info.
Now, tap on password options. Here also visible the last changed password date.
Step-7
After pressing the 'password' option, it redirects to another Google login page.
Just enter your password and press next.
Step-8
Here, display the 2 boxes, one is a new password and another is confirmed the new password.
Password, use at least 8 characters.
Then, press the change password button.
Google's intro to change password
Choose a strong password and don't reuse it for other accounts.
Changing your password will sign you out on your devices, with some exceptions.
Worried that someone is using your account?
You can always check which devices are connected to your devices.
Tips: Keep a strong password and don't use the same password on any anther device. Because more strong password, more strong Gmail account, and more Strong security.