When the available, option to Set up recovery email ID
You already know about recovery Gmail ID. When you turn on 2-Step Verification, the option to add a recovery Gmail ID is available, but it is optional. That's why some people ignore it.
How useful to add a recovery email ID to a Gmail account?
Sometimes we ignore this option, but it is very useful to add a recovery Gmail ID because when you reset your phone or lost your phone at that time recovery plays a major role in recovering your Gmail account. The recovery Gmail ID is useful for sending you messages via notifications about unusual activity on your account.
Why is it so important to add a recovery email ID?
It is very important to add a recovery Gmail account. You already know about the 8-digit backup code. Google asks for an 8-digit backup code when you recover your Gmail account. When your phone is not 8-digit code due to theft or reset the phone, at that point you can back your account using a recovery email. But sometimes recovery option is not available on every device, maybe the problem of location, network or device but most of the device recovery option is available.
How to use a recovery Gmail account?
By using a recovery account you can recover your Gmail account because sometimes Google sends verification code to the same account you are trying to recover but if you have added recovery Gmail then Google verification sends code on your recovery Gmail ID. So this is a very easy way to recover your account.

How long does it take to recover an account with a recovery Gmail account?
You can get your account back within 48 hours or sometimes not for longer depending on the security or device. You can back up your account at the same time as you add the verification code, and then you can reset your password, recover your account and restore your Gmail account.
How to set up recovery email ID in mobile?
Now we know how to add recovery Gmail ID step by step.
Step:-1 Profile Image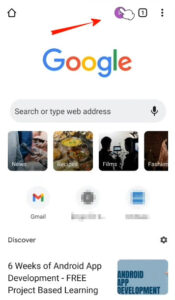 If you want to add a recovery Gmail ID, then you have to log in to your Gmail account.
When you log in to your Gmail account, you can add a recovery account. Just press on profile image as it is direct access and an easy way to add a recovery Gmail account. This profile you can see in the top right corner of Google, also on Google Play Store or Chrome browser and much more… Here we use Google because every device has Google so that you can access it without any interruption to easily add recovery ID.
Step: – 2 Settings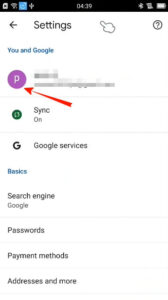 When you press on the profile picture, here setting will open, you also press on the profile picture here.
Step:-3 Manage Your Google Account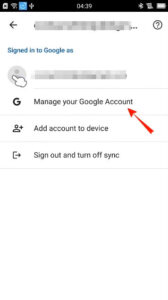 Now, you will see a new interface here. Here you can manage your Google Account, add and sign out of your device, and turn sync on and off. Here, just press "Manage your Google Account".
Step: -4 Security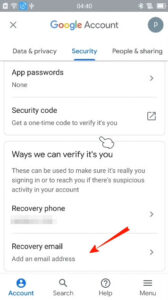 There are many options to manage your Google Account, you can see only the Security option and press on it and scroll down.
Here you will find the option "Recovery email", in that you "Add an email address" just press on it and get the next step.
Step:-5 Verified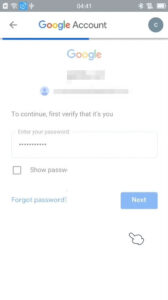 You will need to verify your account before adding your Gmail account. Google verifies your Gmail account, then you can add that recovery ID. Here you will be asked for your Gmail password for verification and nothing else. Simply enter your password and verify your account.
Step:-6 Add Recovery ID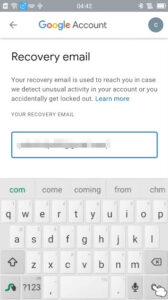 Now it's time to add a recovery Gmail ID. Now you press on "Verify".
Step:-7 Verification Code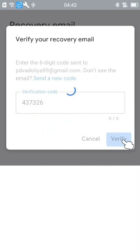 Google sends a verification code to your recovery Gmail account.
In order for the recovery id to verify your recovery account, you need to confirm by entering the verification code that the recovery email is yours, so just open the Gmail id that you added as the recovery Gmail id.
Then press "Verify"
Now your recovery account has been successfully added, go back to step 4 for confirmation. You will be able to see your added Gmail in the recovery email on your security option.
Also know:-
You get notification by recovery email ID when someone logs in to another device or recovery account. Detects your recovery Gmail ID for every unusual activity.